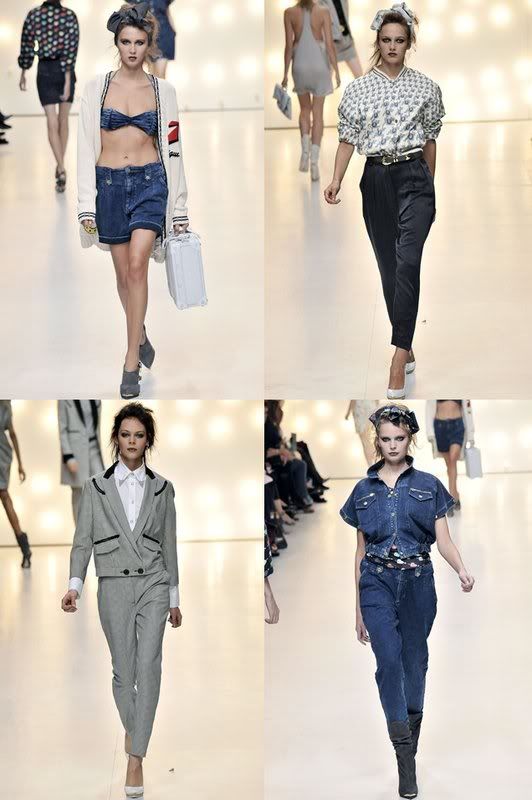 I had a little one-woman debate in my mind today about whose SS09 collection I would like to get my grubby little hands on the most (main condenders: Alexander Wang, Balmain, Christopher Kane...result: inconclusive!) which then led me to ponder what collection I would realistically get the most wear out of if it happenned to all be delivered to my door tomorrow.
And the result? Conveniently it was Topshop Unique (convenient in price comparison to Balmain, that is).
I think most of us can confess to a love affair with eighties denim right now, and I am always a fan of a well-cut sexy suit (shoulder pads left in the eighties, thank you). I am sure you have all seen the collection already, but I am always happy to champion Topshop's design efforts because there isn't another UK store that I believe is even close to them in terms of styling and designer collaborations.
Right now I am eagerly waiting for their SS09 collections to hit down in store or online so I can buy myself some decent clothes - I swear I have worn the same 2 t shirts and jeans/leggings out for the past 3 months now! I have turned into a right dirtbag.