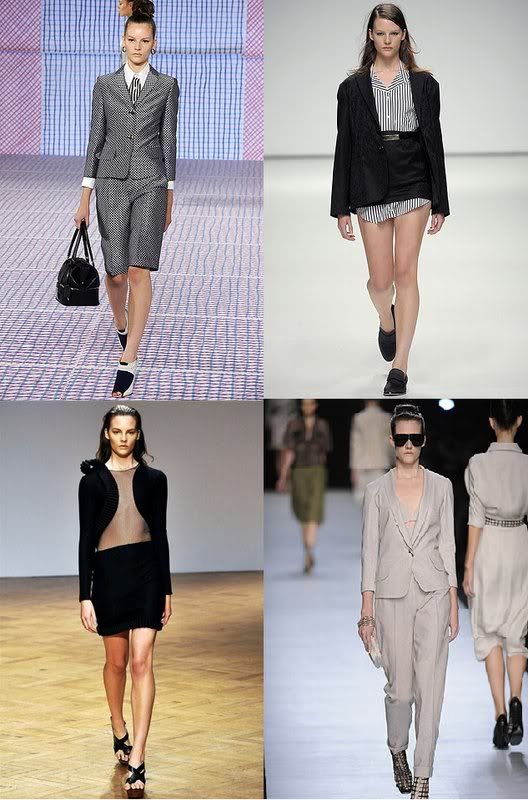 So I am pretty much killing two birds with one stone in this post - and those beautiful birds are 'Masculine suiting' and 'Sara Blomqvist'! I was checking out Pony Ryder's blog today and read her interview with Sara, which then lead me to obsessively hawk through Fashion Spot for pics of her. I love how her delicate, elfin face is complemented by all this masculine tailoring. She is totally bewitching.
Clockwise from top left, these are her SS09 walks for Pollini, Peter Jensen, YSL and Armand Basi.
My favourite: Peter Jensen's men's shirt and bare legs - so sexy.
I also can't help buy posting this image of Sara in my most coveted dress of SS09 - Christopher Kane's black, scalloped long sleeved creation.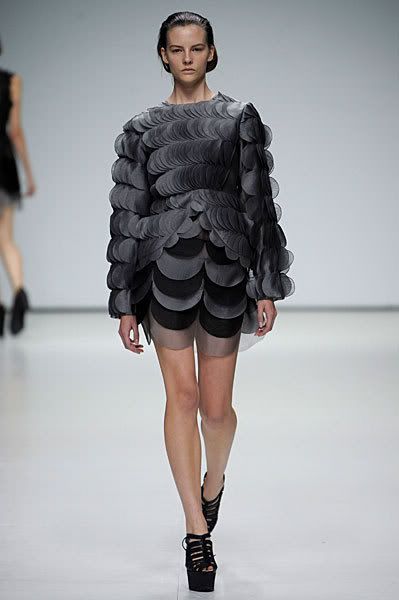 Source: Fashion Spot