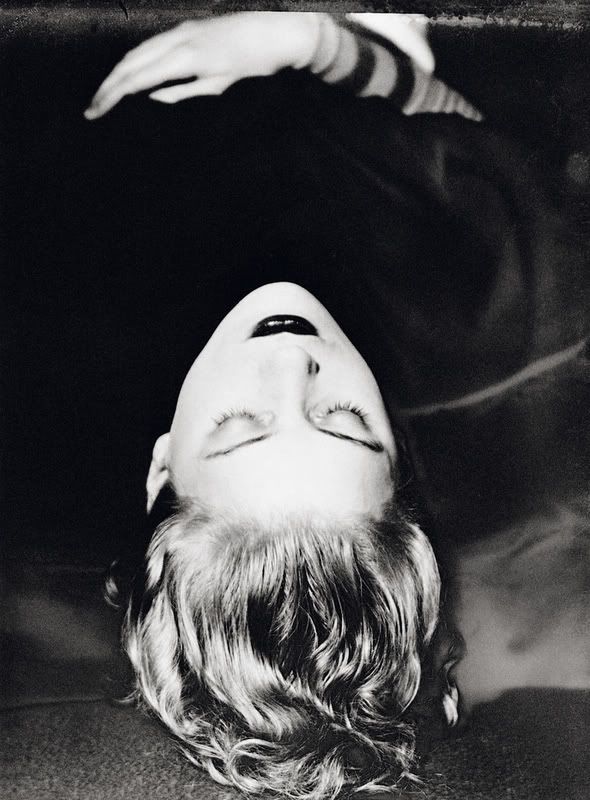 I have been tagged by Electric Feel to make a post about women I admire. This is a pretty cool tag because there is one particular woman I had recently been thinking about doing a post on and so I take it as fate that I have this opportunity. And that woman is the photographer Lee Miller.
Lee Miller was a model in 1920s New York but moved to Paris to pursue her dream of becoming a photographer, and subsequently became the muse of and apprentice to surrealist photographer Man Ray. Miller went on to become a seminal photojournalist, working during WW2 for publications such as Vogue and Life amongst the horrors of the battlefield, and after this carried on working as a fashion photographer.
Miller also had a chequered personal life - at 7 years old she was raped by a friend of the family and subsequently contracred gonorrhea, for which she suffered long periods of draconian, painful treatments. She had a bizarre relationship with her father, who would frequently photograph her in nude shots as a young woman, and later in life suffered from severe clinical depression. Bizarrely again, Miller's son had no idea as to the kind of life his mother had led until she died in 1977. On clearing out her attic, he came across boxes and boxes of negatives and prints from her time at war and subsequently published a biography of her life with many unseen images included.
Probably one of the saddest stories I have ever heard about Miller's life was when she was leaving the USA for Paris on a ship and her lover, a pilot, flew over and scattered the ship's deck with red roses, but on his journey back to base his plane crashed and he tragically died.
Miller had the most bizarre, interesting, couageous and well-lived life of any woman I have ever heard of, let alone a woman born over 100 years ago. You might want to read some more about her exploits here if you are as inspired as I am by Miller :)
Phew that was a long post!