Yet another cracker of an ed from March's UK Vogue. Like many of you, I am a Vogue Nippon kind of girl, but I have to admit that UK Vogue has improved a lot in the past few months in terms of showing some edgier styling (next stop - better covers!).
Those stripey DMs are brilliant (they are just white ones that were customised by the stylist) and the Gareth Pugh outfit in the third pic is just insane. Its Beetle Juice but much less creepy!
This ed also features that Alexander McQueen all-in-one that I am massively coveting...I wasn't going to show it again because I posted it a while ago but what the hell, it is gorgeous and maybe if I big it up enough, someone might send it to me. Unlikely, but you can't blame a girl for trying! (The only thing I ever get sent is pizza leaflets. Oh and offers to take out credit cards with high interest rates. Ho hum).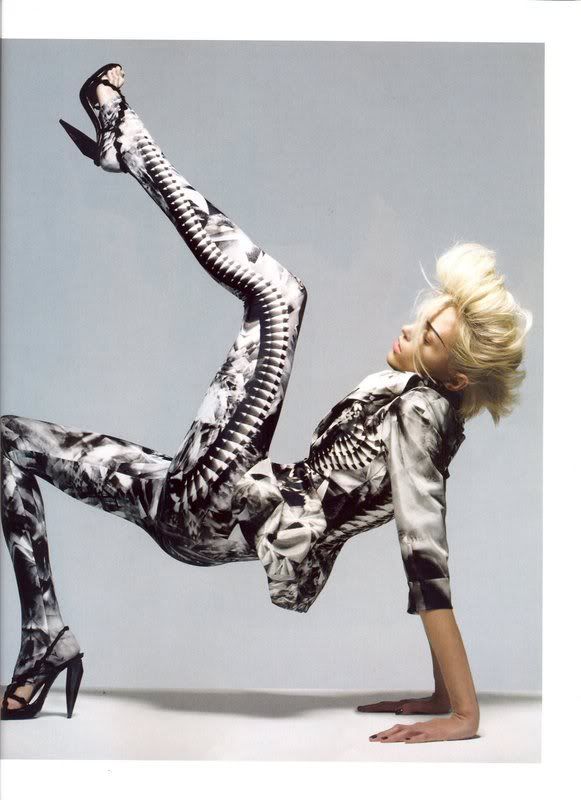 Source: UK Vogue March 2009 / tFS