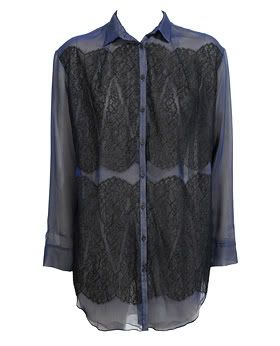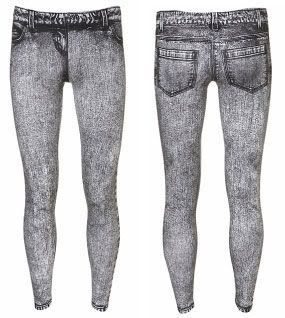 When oh when will someone give me several thousand pounds?! I am not asking for much, am I? ;)
Jokes aside, today I applied for 'flu camp', a clinical trial where you are given the flu, quarantined for two weeks, given potential cures and then handed up to £3,000 for your troubles. Sweet deal, hope they let me do it - then perhaps I would be able to afford the above highly desirable items:
1. Acid wash sleeveless jacket, £155 by Erin Wasson x RVCA
2. Studded leather jacket, £120 by Topshop
3. Lace, chiffon and tulle shirt, £315 (reduced form £775) by Meadham Kirchhoff
4. Acid wash denim print leggings, £22 by Topshop
Today I also purchased the Topshop
'
Rodarte' style jumper, which looks nothing like the original press versions (typical).
It will surely break my heart when it arrives...but I thought i'd give it a go anyway.
I am thinking of the Rodarte jumper like a diagram of the evolution of man - you know, those pictures in science books showing monkey slowly turning into man over thousands of years. Well the Rodarte/Topshop jumper is like that, BUT BACKWARDS:
From gorgeous spidery soft yet abrasive knits...to a very authentic yet accessible homage to the original...to something still kind of nice but potentially very cheap-looking...

Lets hope it turns out to be nicer than my current pessimistic outlook...
HAVE A GREAT WEEKEND!
Sources: Browns Fashion, Topshop, carboncouture.blogspot.com