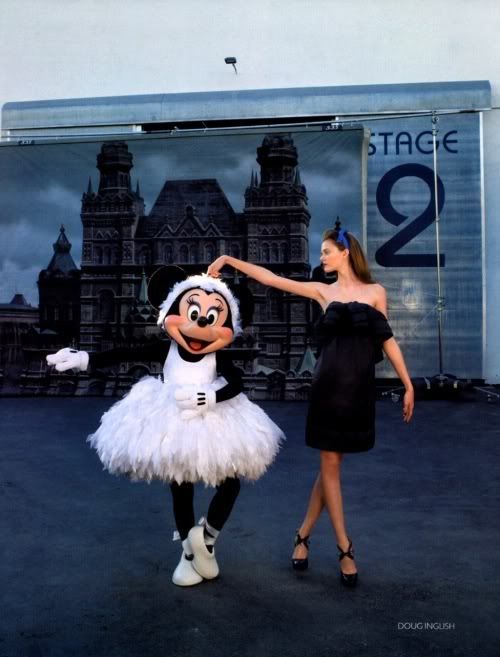 Ok this might sound quite conspiratorial but I have a feeling that Disney is out to get me! I'm not sure why, but whenever ive been scanning the web for cool inspiring editorials etc I seem to be finding more and more images featuring Minnie/Mickey Mouse, or images which bear reference to mouse characteristics. Also (perhaps because I am reaching my saturation point of black black black) I am finding editorials featuring tulle, feathers, diamonds and princessy styling more appealing than usual.
Looks like i'll be spending Christmas
at Disneyland in a pretty dress trying to break into Sleeping Beauty's castle. Eek.
Source: goldenshoes.weblogg.se (Russian Vogue)