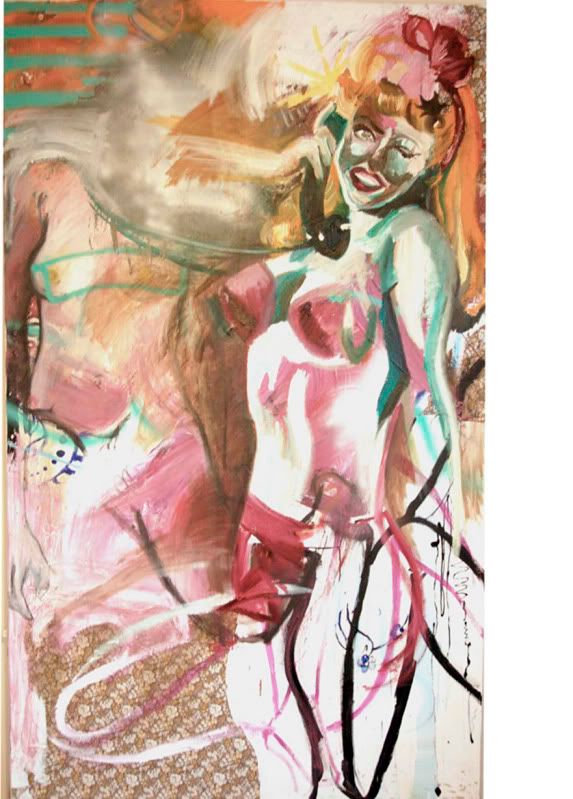 My friend Roxie has recently put her artwork online and I suggest all those art lovers/appreciators of the female form out there go check it out. She gave me the first picture, '

Woman with the purple rose

', when she moved out of the house we shared and it has come to be one of my most treasured possessions. A rare beauty amongst my binbags of useless tat!
I love her sumptious celebration of the curves and shadows of the female form and the decadent, seductive fifties themes peppered by wallpaper florals. The paintings capture the sexualised woman shifting in our imaginations from the flowers in her kitchen and on her pinafore to the flowers of her boudoir and her underwear, and Roxie's moleskin illustrations are very evocative of the art nouveau illustrator Aubrey Beardsley.

Source: www.roxannewarder.co.uk