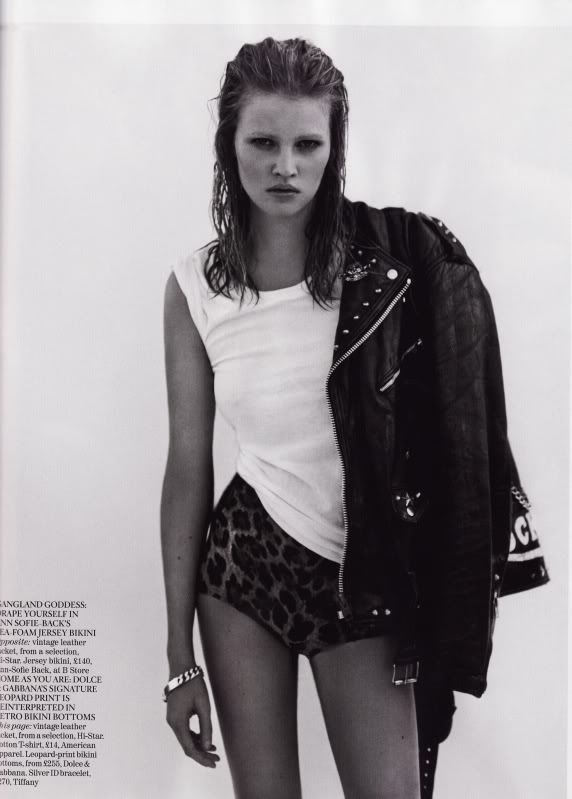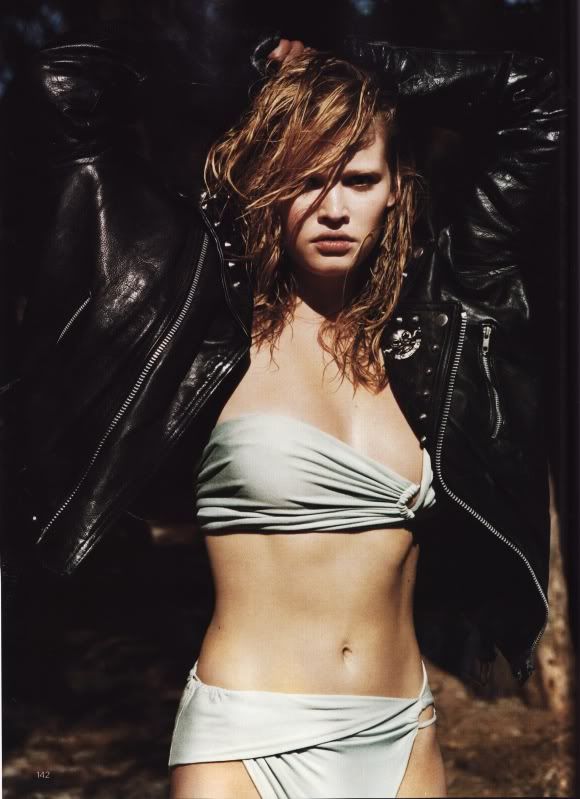 Leather jacket on the beach? It should be a 'no' but Lara makes it a probable 'yes'. Depending on the temperature of the beach of course.
I usually hate that time of the year where magazines crack out their beachwear editorials, as they go two ways: boho hippy straw hats and seventies inspired prints on a beach in Goa; or South of France prostitute-style, with bathing suits that look like the one Borat wears in the film of the same name. But anyway, I like the idea of wearing a relatively simple bikini with a cut-off t shirt, or a sleeveless denim jacket.
Basically, this editorial gives me hope that maybe this year we might not be coerced by Cosmo into buying some cheap floaty beaded nylon kaftan under the guise that it is 'timeless', 'flattering' and will 'take you from beach to bar'. Ughhh.
Source: UK Vogue June 2009